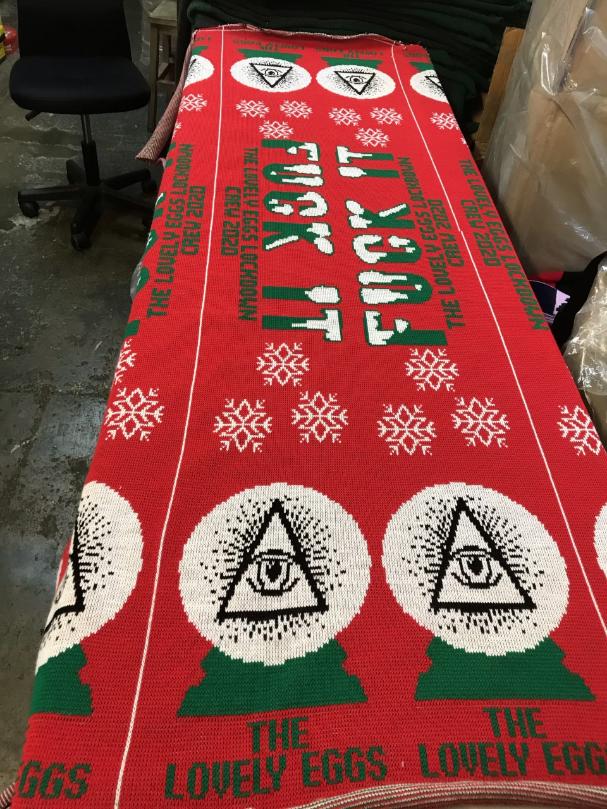 wishing the lovely eggs 2020 lock down crew a merry "fuck it" xmas!!
order your limited ed commemorative "The lovely eggs lockdown crew 2020" scarf now!
perfect to wrap up warm at the end of this shitstorm of a year!
each order comes with a personalised note*
orders shipped out in around 2 weeks
£12.99
*Please ensure you give the name of who you want the note written to along with your order. otherwise it will be addressed to the buyer.