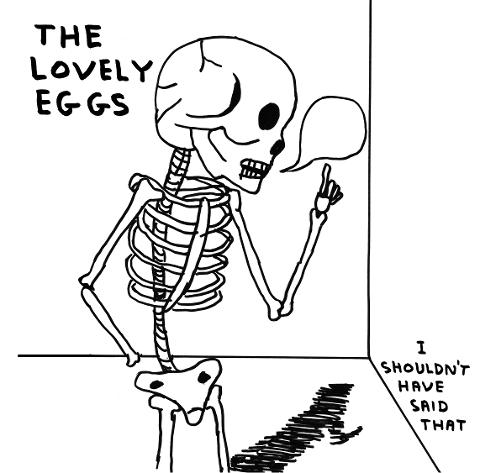 welcome to the secret world of the lovely eggs fanclub!
we are releasing 50 copies of this strictly limited edition 5" of our new single "I shouldn't have said that". These are for fans only! they will be hand cut on a vinyl cutting lathe by our mate Phil. they will be hand packaged by yours truly at home in Lancaster, with bespoke artwork provided by our favourite fucking nutter David Shrigley and a personal note from us. each one hand numbered. in polyvinyl sleeve with cardboard top. and they're the size of a cd!! trust us, they're going to look fucking mint!!! once they're gone they're gone!! first 50 fans to order will get one, please respect other fans and only add one to your basket! ebayers will be named and shamed!!
side a: I shouldn't have said that
side b: melody for meathead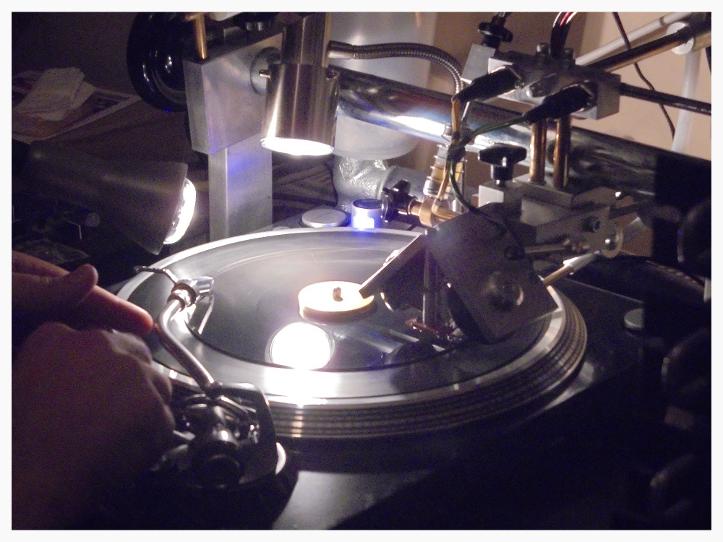 Here is our mate Phil hard a work on the cutting lathe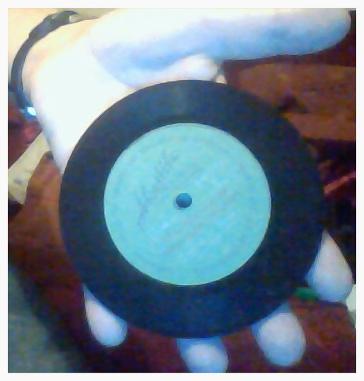 the size of a real life 5" disc!