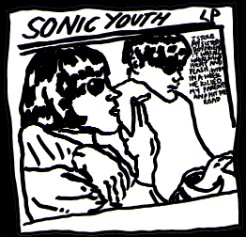 Here are some links to some stuff we like. NO order...
Cherryade Records (Cool label that we have released a lot of records on)
Lancaster Music Co-op (This is where we rehearse and do all our recording)
Darren Andrews (Eggs photographer. Also films a lot of our videos)
Jon Carling (He is an artist from America. His art is so good we wrote a song about him. He used to have a toucan door knocker. He lives in Oakland, CA)
Richard Brautigan (Our ultimate favourite. Monday red watermelons/ Tuesday golden watermelons/ Wedneday grey watermelons/ Thursday black soundless watermelons/Friday white watermelons/ Saturday blue watermelons/Sunday brown watermelons)
Casey Raymond (Fries your mind and serves it up with lobster and chips.)
Hotpants Romance (The one, the only!)
Three Dimensional Tanx (David on guitar!!)
Sally Jenkinson (Strongbow supping Donny dame who's an amazing poet and general funnybones with extraordinary babysitting skillz)
Gruff Rhys (if he were a stick of rock, it would say amazing all the way through and taste of clementines)
Jad Fair (the best!)
Byron Vincent (word idiot and mate of ours)
Laura Skillbeck (It's her from Hotpants Romance. Pens AND guitars!)
Adam York Gregory (Unfunny comic genius and animator extrodinaire)
Willy Vlautin (writes really really good books. and he is ALIVE!)
Lowri Evans (T'other one from Hotpants Romance! She is an amazing artist and actress and author and other things beginning with A)
Dean McPhee (Pal of ours. Amazing guitarist. Signed to Blast First.)
Riots Not Diets (Amazing queer/DIY/riot grrl promoter in Brighton called Tobi. The Alan Sugar of the UK D.I.Y. music scene.)
ATTA Grrrl (Birmingham-based zine and club night promoting women in music)
Too Pure Singles Club (A club of very high repute. Released our 7" single Allergies. Top toenails.)
The Bobby McGees (making other bands look shit since 2002)
Agents Ribbons (They're good you know! Join the campaign to bring them back to blighty!)
The Nightingales (Proper Bostin!)
Best Supporting Actress (Best band in Portland right now.)
Fever Fever (Amazing label mates. But we found out they have now split up. We still put flowers at their grave.)
Ema and the ghosts (This girl has it!)
HHBTM (Good eggs.Released our first album in the USA)
Ellie Noble (Photographer, fashion illustrator, maker of things.)
The Anything Goes Breakfast Show (Manchester based radio show with Fiona Ledgard)
David Shrigley (you know)
Chris Rigby (Great artist tripping his tits off with nature.)
Art Brut (They try to kill you with booze and fun. Just little fucking brilliant toerags!)
Joren Cull (draws cowboys squeezing burgers from unicorn's udders. NO SHIT!