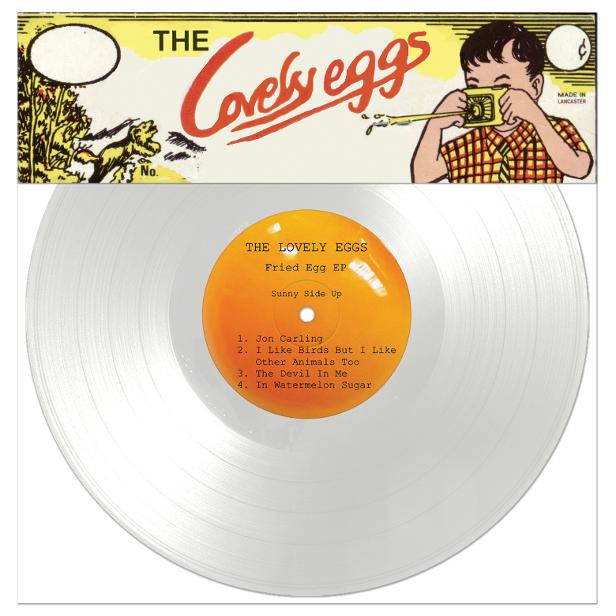 Tracks: Jon Carling, I Like Birds (But I Like Other Animao), Devil in Me, In Watermelon Sugar, Last Train To Ballard, I'm Having a Party and We're Killing Ourselves, Frankie Oh My!, Does it Hurt to Lose the Will To Live?, I Spy With My Little Eye a Lot of Really Nice Things a Lot of Things That Are Nice in This Life.
we're pressing our early egg cdR onto vinyl!!
Originally produced as a "fried egg" CDR in 2007 and sold by us at gigs, this translucent vinyl record has been released in custom replica packaging to emulate the original.
Hand designed by yours truly.
includes early songs, unreleased tracks and a number of live recordings.
limted to 1500 copies